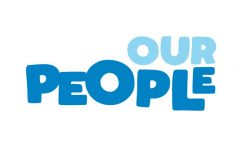 Starting as a small operation from our iconic docks in Grimsby, Flatfish has faced many changes since it was first founded in 1979. Since then, our company has grown to become an industry leader in the UK and global fish markets. Sustainable seafood is our passion, and providing the Nation with the highest quality, responsibly sourced seafood is our number one priority.
We have built transparent and reliable supply chains to provide our customers with an undeniable supply of the best seafood on offer, 365 days a year. With our suppliers' help, our products have been the centrepiece of millions of UK resident's dinner tables, and we want this to continue for many years to come.
Collaboration with Stakeholders, NGO's, and Government agencies is crucial to achieving our targets. We believe open communication is vital to ensure everyone involved is aware of our mission and are working to help us achieve them in relevant timescales, underpinning our business's foundations in all strategies moving forward.
Watch our Video to see what Flatfish is about.
This is an excellent company! I personally enjoyed the energy and the professional support the whole team gave to us.